Ethically farmed, slow-grown, healthy poultry – the way nature intended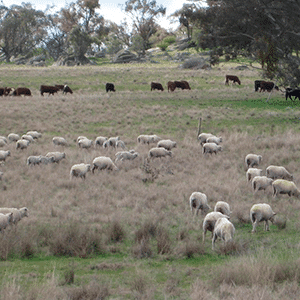 Sustainable, regenerative farming
It all starts here. The best produce comes from the best environment; one that is regenerated, nourished and sustainably farmed. Our 1,500 ha property "Meramie" is situated in the foothills of the Central West Slopes and Plains, NSW. Its permanent, natural pastures support our premium grass fed poultry and they, in turn, support the land.
Healthy, happy, truly free-range birds
There's no need to calculate square metres per bird when you move your birds to new pastures daily just as a flock would move if they weren't confined. Free to forage to their hearts' content seeking out the seeds, greens, insects and micro-organisms they need for optimum health, we let our birds grow and develop in the most natural way.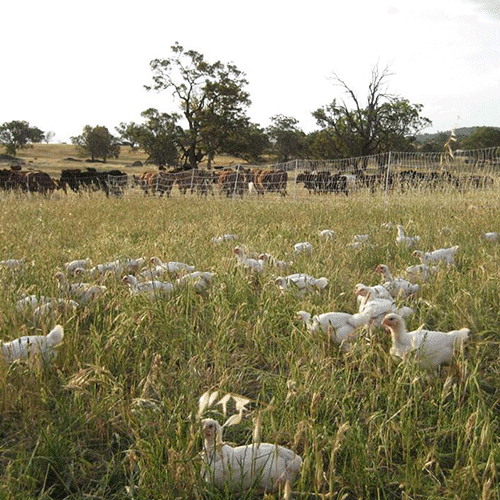 When mother nature has the time and space to take its course the outcome is beyond any high-intervention model we've been able to develop. She really knows what she's doing. Our poultry has the old Sunday roast flavour so many have long forgotten, it doesn't shrink in the oven and it's loaded with nutrients and goodness… All because it's produced as naturally as possible.
If it's good for the bird, if it's good for the land… it's good for you.